Play
Celebrities
"This place is so stressful!" Says comedian Ken Jeong mid-way through his first (and—unnecessary spoiler alert—only) day as a
Vogue
intern. First it was the impenetrable glass doors, then the mountains of beauty projects to organize, clothing deliveries to the Bronx Zoo to schedule, and where is that calendar invite to the Met Ball planning session with Anna?
Directed by Jake Hurwitz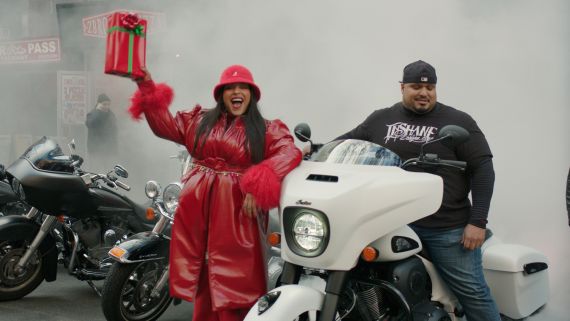 Play
Fashion
Paloma Elsesser plays Santa on the streets of New York with the Season's most covetable gifts.
Director: Mayan Toledano
Fashion Editor: Alexandra Gurvitch
Director of Photography: Travis Libin
Hair: Nero
Makeup: Grace Ahn
Sound: Lily Bernstein
Set Design: Bette Adams, Mary Howard Studio
Editor: Theo Rosenthal
Music "Oh Santa!" By Mariah Carey
Filmed at The Standard East Village, Bellyqueen, Bay Ridge Cares
More