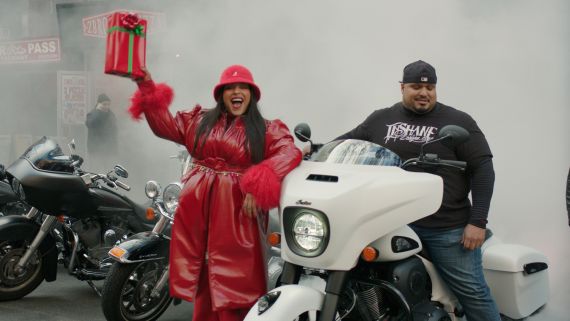 Play
Fashion
Paloma Elsesser plays Santa on the streets of New York with the Season's most covetable gifts.
Director: Mayan Toledano
Fashion Editor: Alexandra Gurvitch
Director of Photography: Travis Libin
Hair: Nero
Makeup: Grace Ahn
Sound: Lily Bernstein
Set Design: Bette Adams, Mary Howard Studio
Editor: Theo Rosenthal
Music "Oh Santa!" By Mariah Carey
Filmed at The Standard East Village, Bellyqueen, Bay Ridge Cares
Play
Fashion
Follow the model's full-day journey to walk in the show—plus a few breaks for milkshakes and chatting with a robot.
Director: Talia Collis
DP: Rachel Batashvili
Sound: Kathy Lee
Editor: Theo Rosenthal
Color: Jack Tashdjian

More